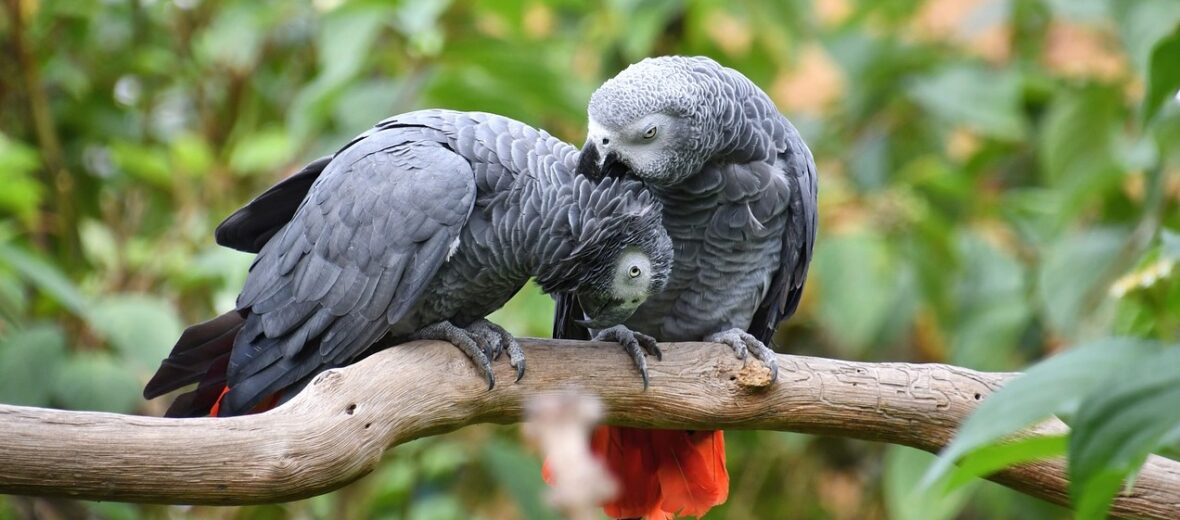 Known the world over for their intellect and loyalty, the African grey parrot is one of the most sought after of the exotic pets. Care should be taken though, as I have worked with these birds and have found that they can be loyal to a fault, if not raised properly. Also, due to their intelligence, they absolutely must be worked with daily and provided the proper stimuli. Sadly, up to 21% of their wild population is poached to quench the thirst for these exotic birds. The IUCN lists these beauties as Endangered, with their population steadily decreasing.
First the Stats…
Scientific name: Psittacus erithacus
Weight: Up to 14 ounces
Length: Up to 13 inches
Wingspan: Up to 20 inches
Lifespan: Up to 60+ years
Now on to the Facts!
1.) They eat fruits, seeds, nuts, flowers, and small insects; technically making them omnivores (eat plant and animal matter).
2.) There are 2 known subspecies, the Congo grey parrot and the Timneh grey parrot.
3.) These birds can be found in Kenya, Cote d' Iviore, Ghana, the Democratic Republic of the Congo, Togo, Nigeria, Rwanda, Principe, Uganda, Angola, equatorial Guniea, and Burundi.
4.) African greys prefer lowland tropical rainforests, savannah woodland, mangrove and gallery forests, as well as farmland.
5.) Greys can travel up to and over 6 miles a day, in search of food.
But wait, there's more on the African grey parrot!
To view more facts on this and many other critters, purchase my book Rainforest Critters. It's only $17.99 for an 84 page book! Available now through Amazon. Click the logo to purchase your copy now:
Now a Short African Grey Parrot Video!
Also, check out the Critter Science YouTube channel. Videos added frequently!
Want to suggest a critter for me to write about? Let me know here.
Learn more about all kinds of cool critters, right here!