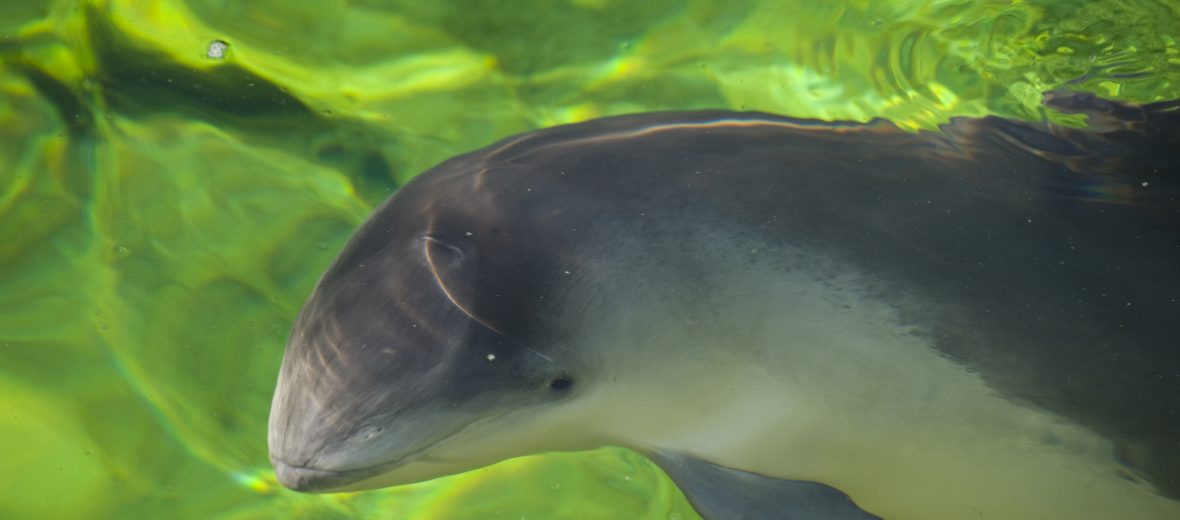 The harbor porpoise, aka common porpoise or puffing pig, can be found throughout the North Atlantic, Arctic Oceans, North Pacific, the Black Sea, and the Mediterranean. They prefer bays, estuaries, river mouths, and occasionally even venture upriver. these porpoises are partial to cold, shallow coastal waters. Even though they face the threats of overfishing, bycatch (getting caught in nets and long lines), and water pollution, they are still listed as Least Concern by the IUCN.
First the Stats…
Scientific name: Phocoena phocoena
Weight: Up to 120 lbs.
Length: Up to 5 feet
Lifespan: Up to 20 years
Now on to the Facts!
1.) Harbor porpoises are social and gather in pods of up to 5 individuals. Larger gatherings, during the migration can also be seen.
2.) A group of porpoises is called a crowd, herd, pod, school, or shoal.
3.) Although capable of diving deeper, these critters tend to stick near the water's surface.
4.) They prey on cod, hake, herring, pollack, sardines, shrimp, and cephalopods.
5.) Sharks, dolphins, and orcas all prey on harbor porpoises.
But wait, there's more on the harbor porpoise!
6.) The name "porpoise" hails from the Latin word for pig – porcus.
7.) The harbor porpoise is polygynandrous (2 or more males mating with 2 or more females).
Did you know…?
Being highly intelligent, these porpoises can be taught various tasks and tricks.
8.) These porpoises are tough to spot, as they tend to not splash, but rather just breach the surface by arching their back to breathe, and don't leave much a a spray when breathing. They do make a puffing sound when surfacing for air.
9.) An almost constant eating is necessary to maintain their body's metabolism, since they don't possess a large amount of blubber, like other cetaceans.
10.) Like other porpoises and dolphins, they utilize echolocation to find their way around.
Now a Short Harbor Porpoise Video!
Be sure to share & comment below! Also, check out the Critter Science YouTube channel. Videos added regularly!
Want to suggest a critter for me to write about? Let me know here.
Think you know a lot about critters? Try your hand at these fun, free quizzes: