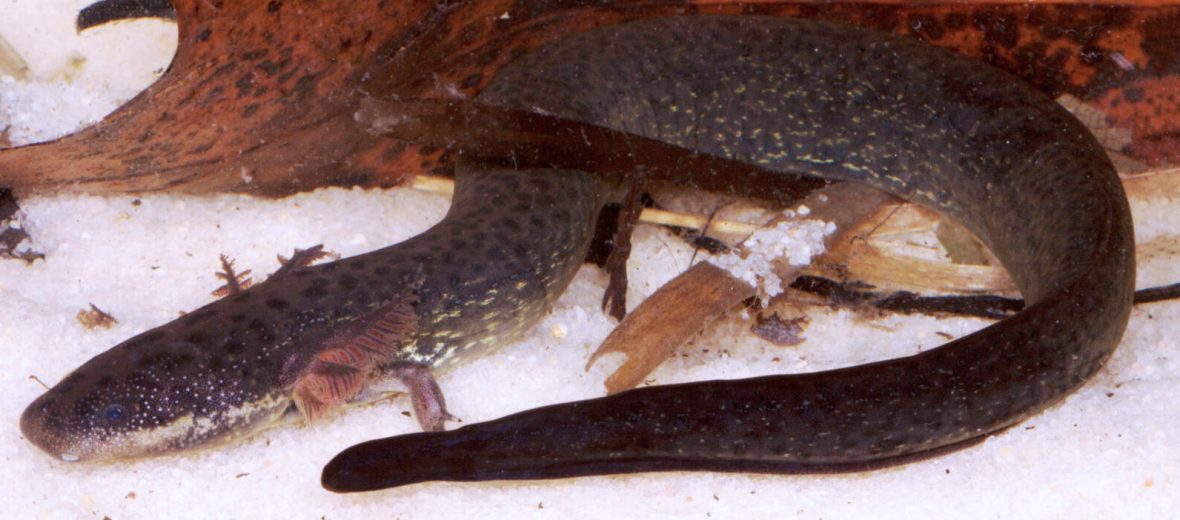 The greater siren is among the largest amphibians found in North America. These amphibians hail from Washington D.C. down to Florida, west to Alabama, and into the Rio Grande. They prefer various wetlands with slow to non-moving water. Even residing in stagnant bodies of water. If their water source dries up, they will bury themselves in mud to await the arrival of new water. Even though they face the threats of habitat destruction and invasive species (and with them disease), these critters have a stable population and are thus listed as Least Concern by the IUCN.
First the Stats…
Scientific name: Siren lacertina
Weight: Up to 35.3 ounces
Length: Up to 27.56 inches
Lifespan: Up to 25 years
Now on to the Facts!
1.) These critters rely on a modified Jacobson's organ (an organ that assists in detecting food and other environmental factors), as well as a lateral line (sensory organ used to detect environmental variances) to aid in finding their way around in the murky water.
2.) Sirens are able to detect faint electrical impulses in the water. This aids in finding food.
3.) They lack hind limbs, but possess front limbs which are so small they tend to get hidden amongst their gills.
4.) Greater sirens prey on insects, gastropods, bivalves, crustaceans, molluscs, crayfish, spiders, various aquatic invertebrates, and aquatic vertebrates (like smaller fish). They have also been observed eating algae.
5.) These critters are nocturnal (active at night).
But wait, there's more on the greater siren!
6.) If necessary, they are able to aestivate (hibernation for amphibians) for several years! This is typically necessary if their water source dries up. A cocoon of dead skin is produced that helps keep them moist and they will bury themselves in mud, where they will neither feed nor defecate.
7.) Their predators are mud snakes, American alligators, and birds.
Did you know…?
Greater sirens are actually able to produce sounds, such as yelps and clicks, that sound like the calls of the green tree frog.
8.) Up to 500 eggs are laid between February – March.
9.) Eggs hatch in up to 60 days.
10.) The larvae are approximately up to .62 inch long.
Now a Short Greater Siren Video!
Be sure to share & comment below! Also, check out the Critter Science YouTube channel. Videos added regularly!
Want to suggest a critter for me to write about? Let me know here.
Think you know a lot about critters? Try your hand at these fun, free quizzes: