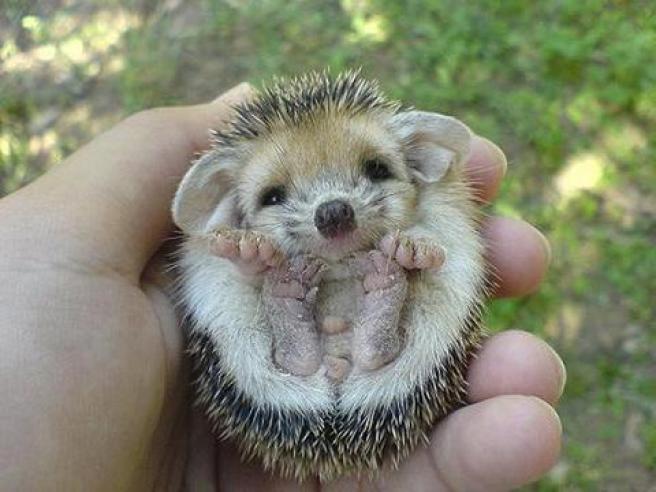 Hedgehogs are not only cute as can be, but they are also fascinating. Here we will learn all about these cute little critters. Just as a reminder, these are initially wild animals and, thus, have wild tendencies. Be patient if you decide to own one.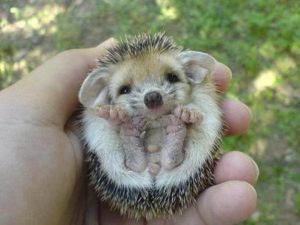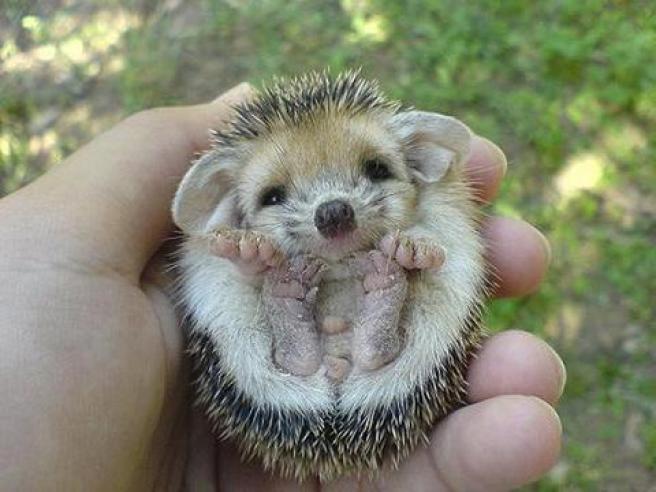 Danger! Sharp Spines Ahead
Hedgehogs have prickly spines everywhere except on their face, legs, and bellies. By curling into a tight ball and tucking in their heads, tail, and legs, they protect the parts of their bodies that do not have stiff, sharp spines. Often compared to pincushions, hedgehogs depend on their spines for defense—both while they sleep and when they face enemies. ​
​The head and body of adult hedgehogs range from 5 to 12 inches ​(13 to 30 ​cm) ​​long and their tail can add 1 to 2 inches​ (3-5 centimeters​)​​. ​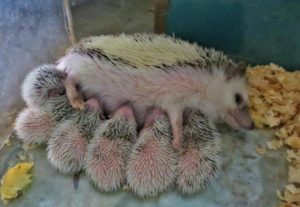 ​When hedgehogs are born, up to seven in a litter, their spines are soft and short. Soon after birth, their spines harden, becoming stiffer, sharper, and longer. Babies stay in the nest until they're about three weeks old. By that time, their eyes are open, their spines are effective, and they can safely follow their mother outside the nest as she looks for food.
Here are the Stats…
Kingdom: Animalia
Phylum: Chordata
Class: Mammalia
Order: Eulipotyphla
Family: Erinaceidae
Subfamily: Erinaceinae
Now Some Cool Facts…
1.) The name hedgehog came into use around the year 1450, derived from the Middle English heyghoge, from heyg, hegge ("hedge"), because it frequents hedgerows, and hoge, hogge ("hog"), from its piglike snout. Other names include urchin, hedgepig and furze-pig.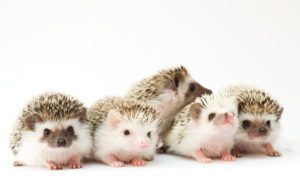 2.) A group of hedgehogs is called an array.
3.) A baby hedgehog is called a hoglet.
4.) Hedgehogs suffer many diseases common to humans. These include cancer, fatty liver disease, and also cardiovascular disease.
5.) Depending on the species, the female is pregnant for about 1+ to 2+ months. The average litter is 3–4 newborns for larger species and 5–6 for smaller ones. As with many animals, it is not unusual for an adult male hedgehog to kill newborn males.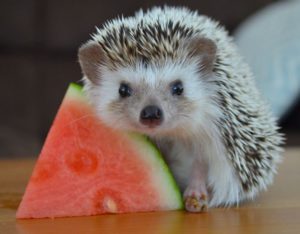 6.) Hedgehogs are omnivorous mammals. They feed on insects, snails, frogs and toads, snakes, bird eggs, carrion, mushrooms, grass roots, berries, melons and watermelons. Berries make up a major part of an Afghan hedgehog's diet in early spring after hibernation.
7.) Hedgehogs are a food source in many cultures. Hedgehogs were eaten in Ancient Egypt and some recipes of the Late Middle Ages call for hedgehog meat.
8.) Hedgehogs are fairly vocal and communicate through a combination of grunts, snuffles and/or squeals, depending on the species.
9.) Each hedgie has around 5,000-7,000 spines, also called quills!
10.) There are 17 known species of hedgehogs.
11.) Due to poor eyesight, hedgies rely heavily on their sense of smell and keen hearing.
12.) Unlike porcupines, hedgehog spines are not barbed and that are also not venomous.
13.) Hedgehogs are predominantly immune to snake venom.
14.) When exposed to bad smells or nasty tasting food, the hedgie will rub frothy saliva all over their quills. This is called self anointing.
15.) There actually used to be such a thing as International Hedgehog Olympic Games. That's right… IHOG.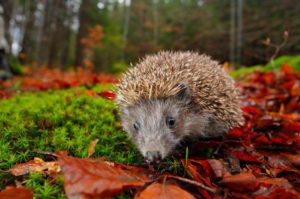 The Hedgehog is an Invasive Species
In areas where hedgehogs have been introduced, such as New Zealand and the islands of Scotland, the hedgehog has become a pest. In New Zealand it causes immense damage to native species including insects, snails, lizards and ground-nesting birds, particularly shore birds. As with many introduced animals, it lacks natural predators.
Eradication can be troublesome. Attempts to eliminate hedgehogs from bird colonies on the Scottish islands of North Uist and Benbecula in the Outer Hebrides were met with international outrage. Eradication began in 2003 with 690 hedgehogs being killed. Animal welfare groups attempted rescues to save the hedgehogs. By 2007, legal injunctions against the killing of hedgehogs were put in place. In 2008, the elimination process was changed from killing the hedgehogs to trapping them and releasing them on the mainland.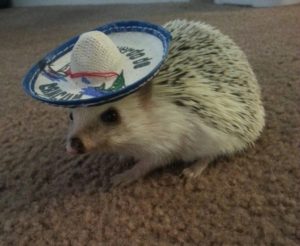 Hedgehogs as Pets
The African pygmy hedgehog is the most common type sold as pets. It can grow to be around six to nine inches long. Four to six years is a normal life span, but a pet hedgehog can live up to ten years. It is a solitary animal and should live alone.
A hedgehog is a very active animal. He will require a large cage even though he is small. Fortunately, there are many cages of adequate size available for reasonable prices. He will also need time outside of his cage to explore and run around.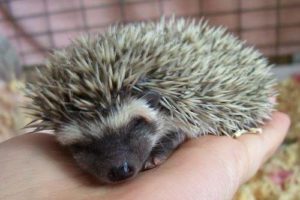 Since hedgehogs are nocturnal, they are best for people who are home in the evenings and at night. A hedgehog may not be a suitable pet for small children. Sometimes kids can be overzealous with their affection causing a hedgehog to become afraid and extend his quills. This could lead to injury of a child or pet.
A hedgehog is fun to watch, quiet, not aggressive, and is relatively easy to care for. It is a clean animal and has very little smell. His food is easily attainable and inexpensive. A hedgehog can be a wonderful addition for someone who wants a unique and entertaining pet. Just be prepared to have patience, as they take a little time to warm up to their owners.