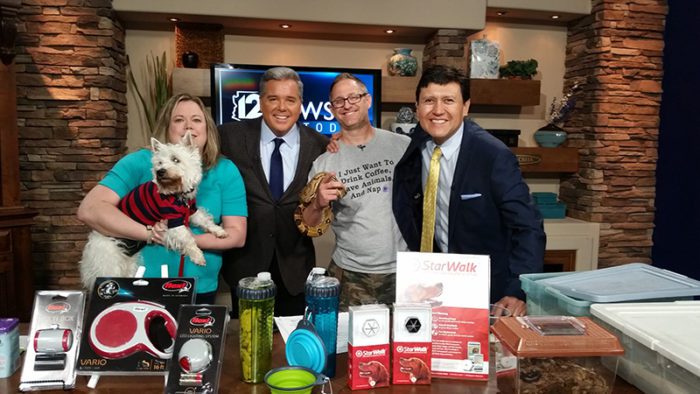 Got to visit my friend Jimmy, from NBC Ch12. We met last year in Scottsdale at the Phoenix Pet Expo and my sugar gliders molested him. lol.
Climbed all over him and almost went down his shirt.
This time he got to be crawled upon by a young pink toed tarantula; it leaped from my hand right onto the lapel of his suit. He was a great sport about it and we all had a great laugh.
I look forward to going back again sometime.