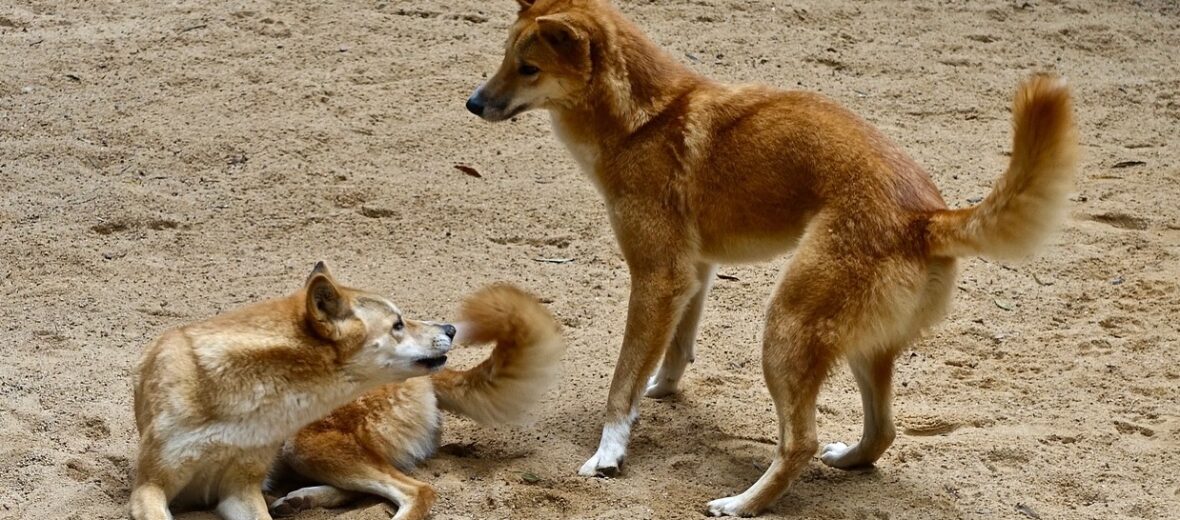 Even though they originally hail from Southeast Asia, and can still be found there, the dingo is considered Australia's wild dog. They inhabit woodlands, grasslands, and the edges of forests. Due to humans encroaching on and reducing their territories, the dingo has also started interbreeding with domestic dogs and has, as a result, brought their original population down to the Endangered status. They were made famous by the movie "A Cry in the Dark", where (spoiler alert) dingoes took and killed a woman's baby.
First the Stats…
Scientific name: Canis lupus dingo
Weight: Up to 44 lbs.
Length: Up to 5.1 feet
Height: Up to 2 feet
Lifespan: Up to 10 years
Now on to the Facts!
1.) Unlike other dogs, dingoes don't typically bark. They prefer to howl like a wolf.
2.) Dingoes are Omnivores (eat both plant and animal matter). They have been documented eating rabbits, kangaroos, wallabies, lizards, birds, domestic animals, fruits, and berries.
3.) They communicate via howling, growling, and marking their territory via urine and scent.
4.) Traveling up to 40 miles a day, these critters work as a team to bring down large prey!
5.) The dingo can be found living the solitary life or as a member of a pack of up to 10 canines. As a pack they hunt cooperatively.
But wait, there's more on the dingo!
6.) Like many other dogs, the dingo will bury left over food for later consumption.
7.) Only the dominant female of the pack is allowed to rear young. If another female bares young the alpha female will kill the pups.
Did you know…?
The weak and elderly are left out of the feeding order only to starve to death. This way they keep the pack strong.
8.) Dingo pups depend on their mother during the first 6 – 8 months of life.
9.) After weening the pups off of milk, adult dingoes will regurgitate swallowed food to feed the pups.
10.) They were introduced to the Australian continent over 3,500 years ago!
Now a Short Dingo Video!
Also, check out the Critter Science YouTube channel. Videos added frequently!
Want to suggest a critter for me to write about? Let me know here.
Learn more about all kinds of cool critters, right here!