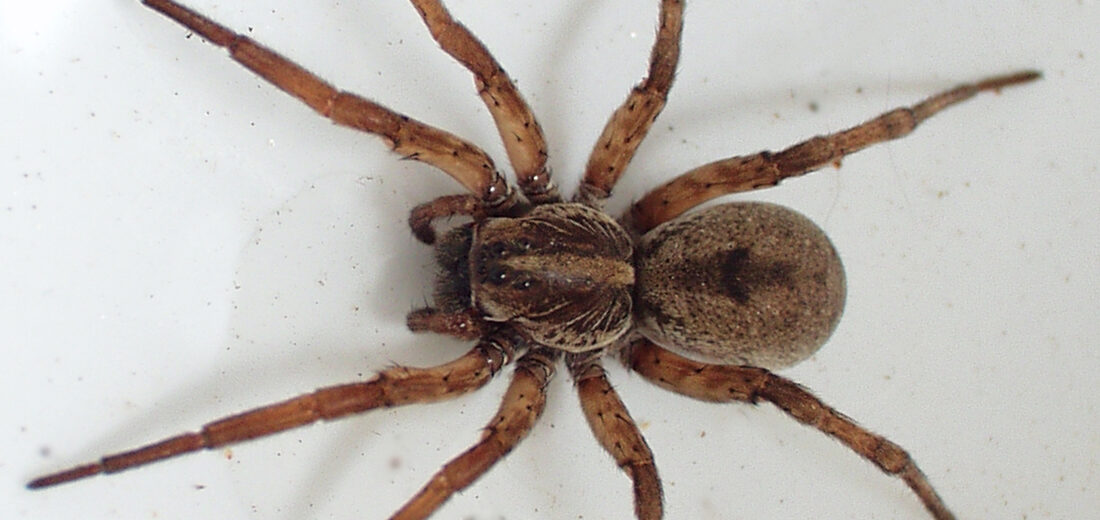 The wolf spider gets its name from the fact that they actually chase down their prey like a wolf. However they don't hunt in packs. These decent sized arachnids can fit nicely in the palm of your hand. Yep, they can get that big. They are also very common all over the world, sans the polar regions. Some of the largest ones are in Arizona and Carolina, in the United States. They can be found in just about any environment, from grassy fields, to urban and suburban areas, to rocky hillsides and more. It is estimated that there are more than 100 genera & about 2,300+ known species of wolf spiders; 200 known species live in the United States alone! There are about 40,000 identified spider species in the world.
First the Stats…
Scientific name: Lycosidae
Length: Up to a 1.4 inch body | Up to a 3 inch leg span
Lifespan: Up to 3 years
Now on to the Facts!
1.) They have 8 eyes but 2 of these eyes are very large and forward facing. 2 are facing upwards and the others are arranged to see in several directions. They are easy to spot at night because their eyes reflect light making a cool green glow in the beam of a flashlight. Gotta dig eye-shine.
2.) These spiders are nocturnal (active at night).
3.) Wolf spiders will not only chase down their prey but they will also lay in waiting and pounce on their prey from above. That's right… they can jump – really well.
4.) Their favored prey items include insects, other arachnids, small vertebrates, and humans… just kidding.
5.) With an expandable abdomen, they can eat quite a bit.
But wait, there's more on the wolf spider!
6.) No webs needed here. They don't spin webs but rather prefer to hunt down their food.
7.) Predators are many and include birds, bats, other arachnids, parasitoid wasps, cats, dogs, other mammals, and the occasional shoe.
Did you know…?
They may look intimidating but their bite is only painful. Being bitten by a wolf spider only causes mild local swelling, pain, and redness. They are not fatal to anyone but the bugs they hunt.
8.) Female spiders carry their egg sac in their jaws or spinnerets till the eggs hatch. When the spiderlings emerge, they climb onto mom's back and hang out there for about 1 week. Then they molt and leave mom forever.
9.) Males do a little mating dance and very carefully approach the female, attracted by a pheromone she produces. After mating, the male will make a hasty retreat so he doesn't end up her next meal. Wham, bam, thank you, ma'am.
10.) In the past, their bites were sometimes classified as necrotic (killing tissue) but later investigations found those bites were from a different genera, not wolf spiders, but rather brown recluse spiders.
Now a Short Wolf Spider Video!
Also, check out the Critter Science YouTube channel. Videos added frequently!
Want to suggest a critter for me to write about? Let me know here.
Learn more about all kinds of cool critters, right here!