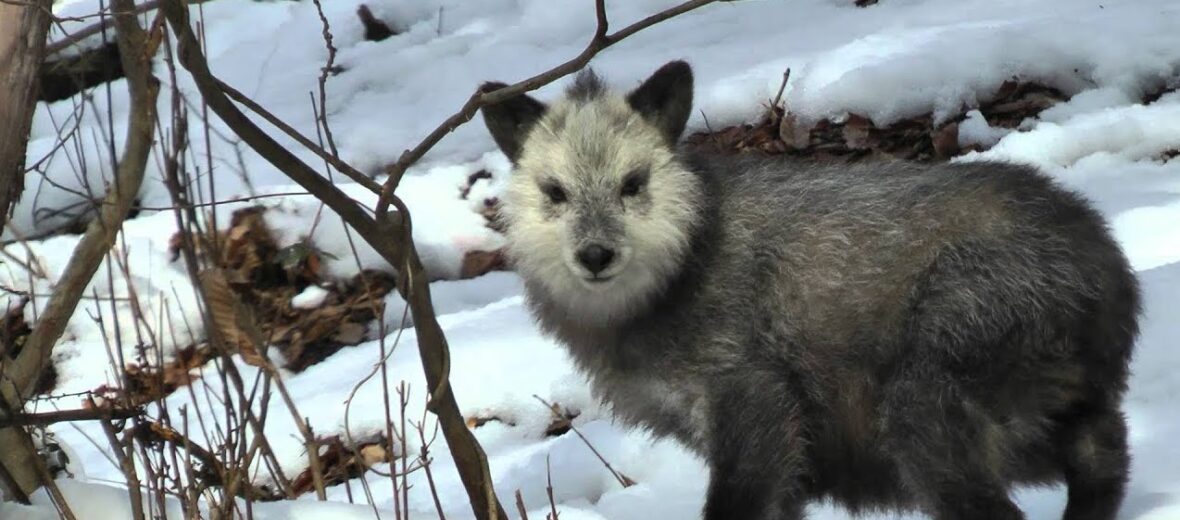 The Japanese serow is a diminutive goat-antelope that is native to Japan. They can be found on the islands of Shikoku, northern and central Honshu, and Kyushu. These critters are known as an even-toed ungulate (bear weight equally on 2 of their 5 toes). Even though they suffer at the hands of hunting, trapping, have to deal with human interference, and combat disease and invasive species, these goat-antelopes are still listed as Least Concern by the IUCN and their populations are stable; thanks largely to being protected in most of their ranges.
First the Stats…
Scientific name: Capricornis crispus
Weight: Up to 95 lbs.
Length: Up to 6 feet
Height: Up to 32 inches
Lifespan: Up to 25 years
Now on to the Facts!
1.) Both males and females sport horns. Their horns are up to 6.3 inches long.
2.) The preferred habitats for these critters are temperate deciduous forests, broad-leaved or sub-alpine coniferous forests, open grasslands, coniferous plantations, and alpine meadows.
3.) Japanese serows can be found individually, in pairs, or in small family groups.
4.) They are cathemeral (active during the day and night).
5.) These critters usually rest in caves.
But wait, there's more on the Japanese serow!
6.) Utilizing their preorbital gland secretions, they mark their territory via a sweet, sour smelling fluid. Trees are typically marked with this fluid.
7.) These furry ninjas are sure-footed and able to easily jump and navigate from cliff to cliff in order to avoid predators.
Did you know…?
Labelled as a "living national treasure of the forest", Japanese serows are a national symbol of Japan. They are protected in many parts of their habitats from hunting and trapping.
8.) A group of serows is called a drove, herd, tribe, trip, flock, or trippe.
9.) Being Herbivores (eat plant matter), or more to the point folovores (eat leaves), they graze on coniferous leaves, plant shoots, alder, sedge, Japanese cedar, Japanese witch-hazel, and acorns.
10.) Serows are monogamous (mate for life).
But wait, there's still more on the Japanese serow!
11.) Females undergo up to a 220 day gestation (pregnancy) that yields 1 offspring, called a kid.
12.) During courtship, the male will lick the female's mouth, hit her hind legs with his forelegs, and both male and female display the Flehmen response (curling the top lip back to expose the front teeth and breathing through the mouth – used to pick up the scent of the other serow).
Did you know…?
Commonly known as kamoshika or kamoshishi, they go by other monikers, like dancing beast, foolish beast, and even idiot. Well, that's not very nice.
13.) After a year or 2, the kid will either leave the comfort of mom or she will chase them away so they can start life on their own.
14.) They have excellent senses of sight and hearing.
15.) The Japanese black bear is their only Predator, sans humans.
Now a Short Japanese Serow Video!
Be sure to share & comment below! Also, check out the Critter Science YouTube channel. Videos added frequently!
Want to suggest a critter for me to write about? Let me know here.
Learn more about all kinds of cool critters, right here!