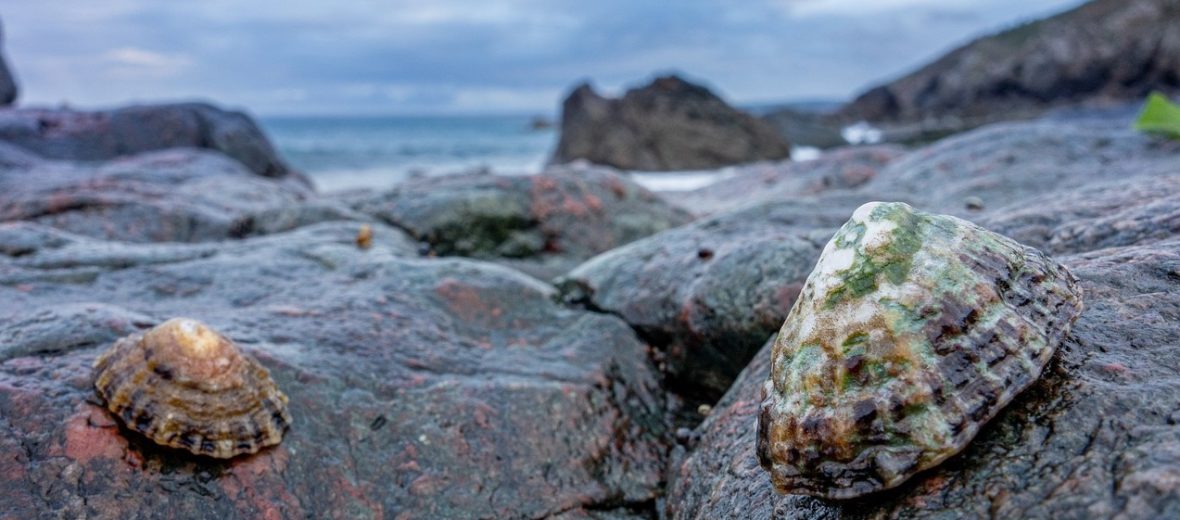 The limpet is an aquatic snail with a powerful foot. They have a nervous system and a 3-chambered heart. There is also a ring of gills surrounding the edge of their shell. They even have 2 kidneys and an extensive digestive system. Limpets can be found in oceans all over the world. Most limpets are listed as Least concern. But, based on the species, some are listed anywhere from Data Deficient to Critically Endangered by the IUCN.
First the Stats…
Scientific name: Patella vulgata, among others
Weight: Up to .3+ ounces
Length: Up to 2.4 inches
Lifespan: Up to 16 years
Now on to the Facts!
1.) Some limpets, like the common limpet, are edible; although not necessarily enjoyed.
2.) The limpet has a mutualistic relationship with numerous entities, such as algae and are host to the scale worm, which will bite predatory starfish; thus keeping them from preying on the keyhole limpet.
3.) Limpets travel over rocky surfaces, grazing, and leave a trail of mucus so they can return to their original favorite spot before the tide recedes. In doing so, their shells leave a hollow called a homescar. They use this homescar to better attach to the rock during low tide. This helps keep them from drying out.
4.) These critters are responsible for an average of 12% of the chalk platform erosion in areas that they frequent, sometimes rising to 35%+ in regions where the limpet population has reached its peak. This erosion is caused when the limpet causes homescars. These homescars cause bio-erosion. It is estimated that limpets ingest up to .17 ounce of chalk per year.
5.) In order to eat, limpets depend on an organ called a radula. They also have iron-mineralized teeth.
But wait, there's more on the limpet!
6.) Limpets have over 100 rows of teeth, but only the outermost 10 are used to feed. The teeth are used to scrape off algae from various surfaces. Algae comprises the whole of their diet.
7.) Their teeth grow at a rate of approximately 47 hours per row.
Did you know…?
These critters not only live in saltwater, they also live in fresh and brackish water as well.
8.) Using a type of conveyor belt style of growth, new teeth develop as the old teeth are worn down and are eventually replaced.
9.) Limpet teeth are considered to be the strongest biological material known.
10.) Unlike most oceanic limpets, freshwater limpets have a mantle cavity that has evolved to breathe air and serve as a lung.
Now a Short Limpet Video!
Be sure to share & comment below! Also, check out the Critter Science YouTube channel. Videos added regularly!
Want to suggest a critter for me to write about? Let me know here.