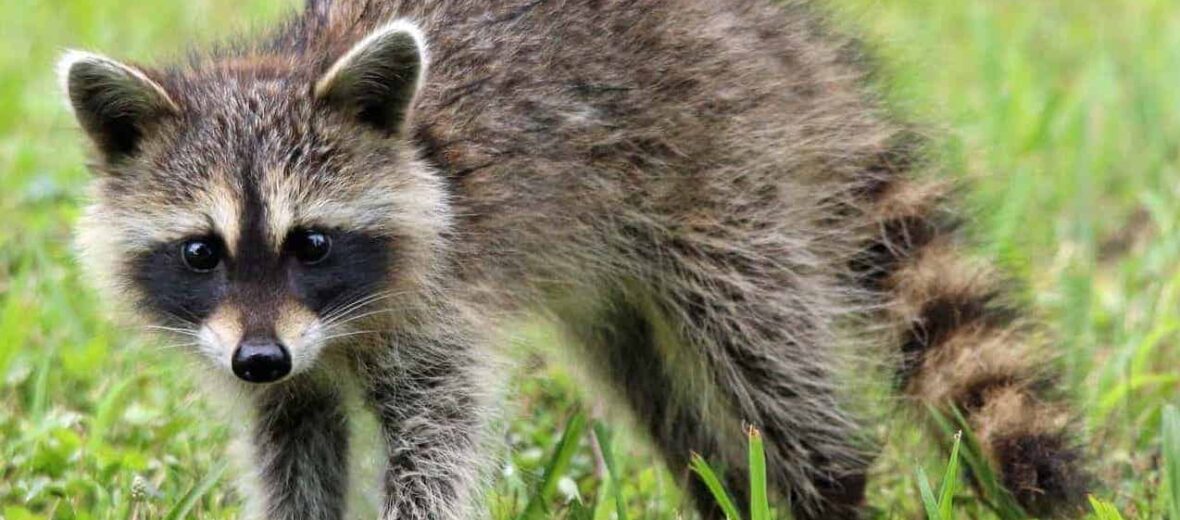 The Cozumel raccoon, aka dwarf raccoon, pygmy raccoon, Cozumel island raccoon, or Cozumel raccoon bear, is a small raccoon species that hails from Cozumel Island, just off the east coast of the Yucatan Peninsula, in Mexico. While they can tolerate a range of habitats, they prefer mangrove forests and sandy wetlands like those found in the northwest section of the island. With only an approximated 192 wild individuals remaining, these critters are listed as Critically Endangered by the IUCN. Due to the onslaught of the tourist trade, their habitat has been decimated by recreation areas, they are subjected to vehicle strike (being hit by vehicles), the introduction of invasive species and with them disease, and finally climate change – causing flooding. Their numbers decrease regularly.
First the Stats…
Scientific name: Procyon pygmaeus
Weight: Up to 6.5 lbs.
Length: Up to 17 inches, plus up to a 10.2 inch tail
Lifespan: Up to 20 years
Now on to the Facts!
1.) These critters are nocturnal (active at night).
2.) Cozumel Raccoons are solitary. However, they will sometimes form small family groups.
3.) Their hind feet can rotate up to 180°. This makes scaling trees an easy task.
4.) The forepaws of these raccoons, raccoons in general, are very sensitive. They are able to discern a wide variety of objects and also use touch as a partial means of communication.
5.) These animals also communicate vocally, via growls, hisses, purrs, snarls, screams, whimpers, and whinnies.
But wait, there's more on the Cozumel raccoon!
6.) A group of raccoons is called a brace, committee, gaze, nursery, smack, or troop.
7.) They utilize their keen sense of smell and hearing to detect predators.
Did you know…?
Scent glands are used to distinguish individuals from the same troop.
8.) Coatis and grey foxes prey on Cozumel raccoons.
9.) Being seasonal omnivores these critters feast on fruits and other vegetation, in the wet season. During the dry season they prey on crabs, crayfish, insects, frogs, lizards, and a variety of other invertebrates and vertebrates.
10.) The Cozumel raccoon is polygynandrous (promiscuous) in that males and females have multiple breeding partners.
But wait, there's still more on the Cozumel raccoon!
11.) Females undergo up to a 65 day gestation (pregnancy) that yields up to 5 cubs.
12.) Cubs or kits are born altricial (blind and helpless). But develop quickly and are independent in about 10 months.
Now a Short Raccoon Video!
This video talks about raccoons in general.
Be sure to share & comment below! Also, check out the Critter Science YouTube channel. Videos added frequently!
Want to suggest a critter for me to write about? Let me know here.
Learn more about all kinds of cool critters, right here!