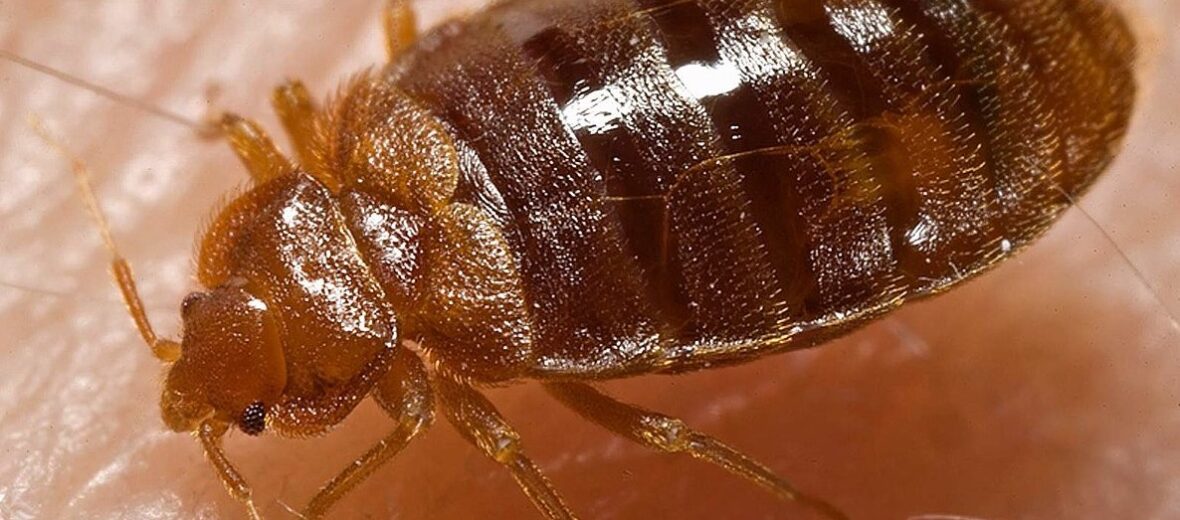 A bed bug is a tiny oval-shaped parasite that feeds on, preferably, human blood. However, they will also feed on pets too. These pests love to snuggle up to you in your bed, your carpet, and your couches. Once nightfall arrives, they come out in full force, looking for a blood meal. These pests have been around for thousands of years and there are even recorded incidents dating as far back as the Egyptian era. Bed bugs typically don't spread disease, but they do cause distress and psychological troubles as sleeping with a groups of blood sucking parasites is not all that easy. They also cause rashes and itching at the bite site.
First the Stats…
Scientific name: Cimex lectularius
Length: Up to .19 inch
Lifespan: Up to 18 months
Now on to the Facts!
1.) A bed bug's eggs are only 0.03 inch long. That's about the size of 2 grains of salt.
2.) These pests can be found in dorm rooms, apartments, hotels, schools, hospitals, theaters, and office buildings.
3.) They are able to drink up to 7 times their body weight in blood in a single feeding. That is like a human drinking 120 gallons of liquid!
4.) Bed bugs only come out of hiding when they smell exhaled carbon dioxide (CO2). That usually happens at night, when you're sleeping.
5.) People have, in the past, tried to use heat to kill them, but they can survive temps from near freezing up to 120°F!
But wait, there's more on the bed bug!
6.) A bed bug can live for months without food. So, starving them out isn't the best strategy to eliminating them.
7.) They can be found in any environment: clean, dirty, rich, or poor.
Did you know…?
Due to their tiny size and thin body shape, this means they are able to hide just about anywhere. They have been found in cracks in furniture, behind wallpaper, and any type of textiles (like upholstered furniture), and – of course – beds.
8.) Once these bugs gain entrance to your property they can spread fast to other rooms, through pipes, in vacuum cleaners, as well as by hiding as sneaky little stowaways in luggage, clothing, and purses.
9.) A single female will lay over 200 eggs in her lifetime. She lays between 1 – 3 eggs a day.
10.) It is very difficult to get rid of bed bugs, as they adapt very quickly to pesticides. It has been observed that infestations have become immune to pesticides used repeatedly. This means that your best bet for extermination of these little pests is to use rotating pesticides over a period of days or weeks.
Good night. Sleep tight. Don't let the bed bugs bite!
Now a Short Bed Bug Video!
Also, check out the Critter Science YouTube channel. Videos added frequently!
Want to suggest a critter for me to write about? Let me know here.
Learn more about all kinds of cool critters, right here!