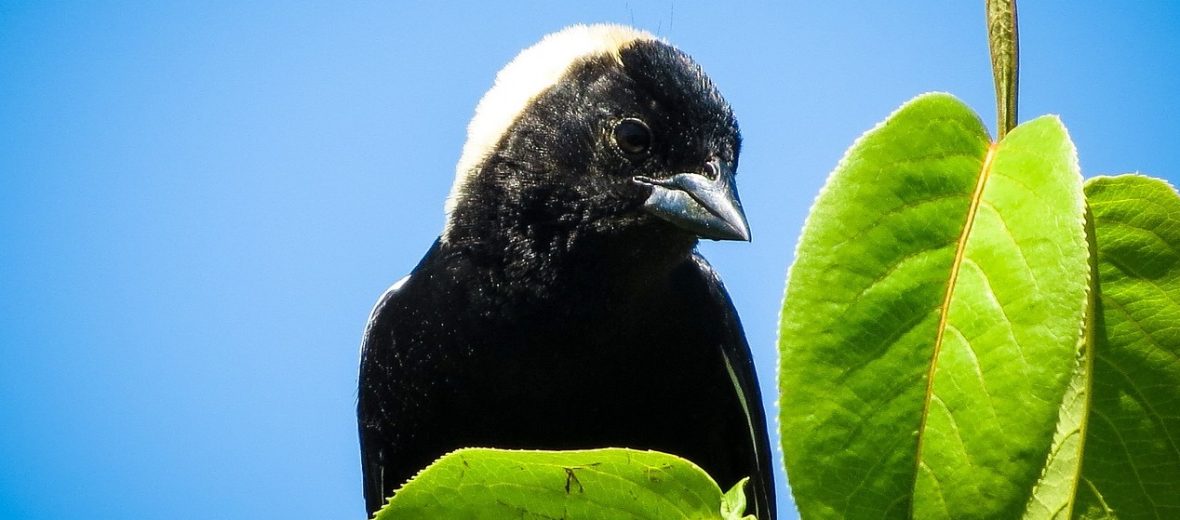 The bobolink (pronounced baa baa link), aka butter bird, reed bird, rice bird, meadow-wink, or skunk blackbird, can be found in Canada, United States, Mexico, Central America, and South America. They prefer freshwater marshes, grasslands, and rice fields. Due to stable and increasing numbers, these birds are listed as Least Concern by the IUCN. The only main threat to these birds is habitat destruction.
First the Stats…
Scientific name: Dolichonyx oryzivorus
Weight: Up to 2 ounces
Length: Up to 7.1 inches
Wingspan: Up to 10.6 inches
Lifespan: Up to 9 years
Now on to the Facts!
1.) Each March these birds begin their long migration north to their breeding grounds. This journey takes them up to 2 months.
2.) They migrations take place at night.
3.) While typically gregarious, they do become rather aggressive and territorial during the breeding season.
4.) A group of bobolinks is called a chain.
5.) These birds forage during the day in rice fields.
But wait, there's more on the bobolink!
6.) Their calls produce a soft chuk, bwink, bink, and a bubbly laugh.
7.) These omnivores (eat plant and animal matter) feed on insects, spiders, and seeds.
Did you know…?
Bobolinks migrate upwards of 12,500 miles, round trip, each year.
8.) Bobolinks are polygynous (1 male mates with multiple females) and polyandrous (1 female mates with multiple males).
9.) Females lay up to 7 eggs that hatch in up to 13 days.
10.) They are called butter birds due to the fact that they gorge themselves while stopping in Georgia and South Carolina. They become so plump that they are often hunted by humans.
Now a Short Bobolink Video!
Pick up your Critter Science books today, at Amazon!
Be sure to share & comment below! Also, check out the Critter Science YouTube channel. Videos added regularly!
Want to suggest a critter for me to write about? Let me know here.