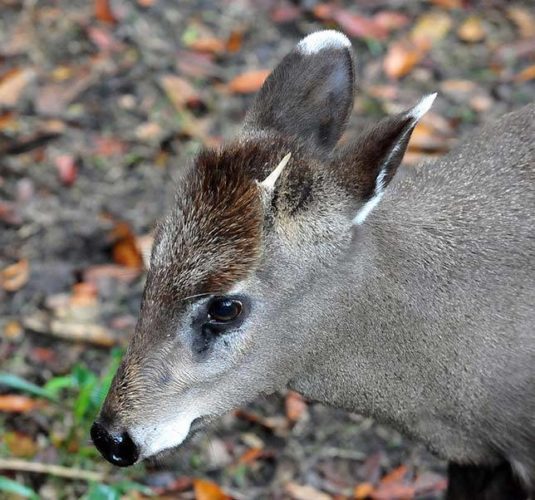 The creepiest, yet cutest, species of deer is the tufted deer, a creature that combines an adorable face with somewhat scary fangs that grow down from the top jaw and pointy
little horns that are reminiscent of little devils.
The tufted deer is found mainly in China, where it occurs in the south from eastern coast to eastern Tibet. It is absent from the extreme south of the country. There are old records of this species in northeastern Myanmar, but recent surveys failed to find any, possibly due to the lack of surveys on the preferred habitat.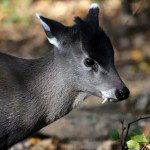 The tufted deer inhabits high, damp forests at 500–4,500 metres (1,600–14,800 ft) above sea level, close to the tree line. It is found in both evergreen and deciduous forests with extensive understory and nearby freshwater supply. The availability of salt licks is also a positive factor to the presence of this animal. This deer is able to withstand minor human disturbances, and is occasionally found in cultivated lands.