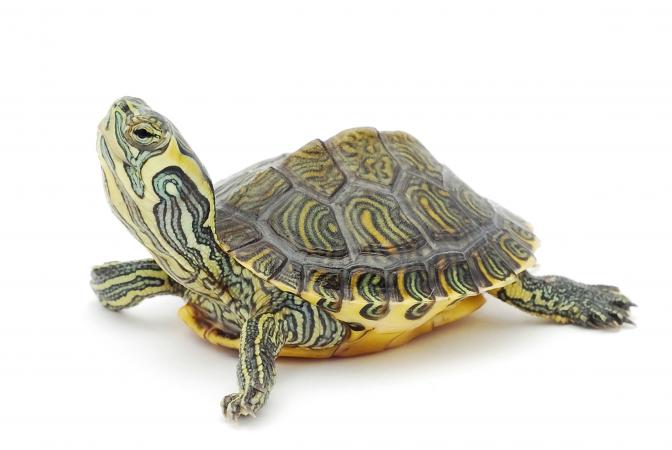 I have been asked to do a post on turtles by a friend of mine. So I decided to display 20 fun facts about Testudines. Turtles are diapsids of the order Testudines (or Chelonii) characterized by a special bony or cartilaginous shell developed from their ribs and acting as a shield.
What's in a name
"Turtle" may refer to the order as a whole (American English) or to fresh-water and sea-dwelling testudines. The order Testudines includes both extant (living) and extinct species. The earliest known members of this group date back to 220 million years ago, making turtles one of the oldest reptile groups and a more ancient group than snakes or crocodilians.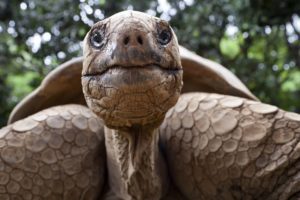 Here are some cool facts
1. Turtles belong to one of the oldest reptile groups in the world – beating snakes, crocodiles and alligators!
2. Are turtles the same as tortoises? Tortoises and turtles are both reptiles from the order of Testudines, but in different classification families. The major difference between the two is that tortoises dwell on land, while turtles live in the water some or nearly all of the time.
3. Turtles have a hard shell that protects them like a shield, this upper shell is called a 'carapace'. Turtles also have a lower shell called a 'plastron'. Many turtle species (not all) can hide their heads inside their shells when attacked by predators.
4. Contrary to popular belief, a turtle cannot come out of its shell. The turtle's shell grows with them, so it's impossible for them to grow too big for it!
But wait, there's more turtles!
5. Just like your bones, a turtle's shell is actually part of its skeleton. It's made up of over 50 bones which include the turtle's rib cage and spine.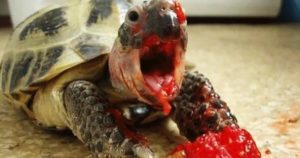 6. What a turtle eats depends on the environment it lives in. Land-dwelling turtles will munch on beetles, fruit and grass, whereas sea dwellers will gobble everything from algae to squid and jellyfish.
7. Some turtles are carnivores (meat eaters), others are herbivores (plant eaters) and some are omnivores (a mixture of the two!). Many baby turtles start life as carnivores but grow to eat more plants as they mature.
8. Turtles are 'amniotes' – they breathe air and lay their eggs on land, although many species live in or around water.
9. Did you know that these cold-blooded creatures have an incredibly long life span? The oldest ever recorded, named Tu"i Malila, of Tonga Island, passed away at the grand old age of 188!
10. Sadly, many species of turtle are endangered! 129 of approximately 300 species of turtle and tortoise on Earth today are either vulnerable, endangered, or critically endangered, according to the IUCN. Threats include loss of habitat, poaching and the illegal pet trade.
11.) A tortoise is a turtle, but a turtle is not a tortoise!


11. Only 1 in 1,000 sea turtles survive!
12. Turtles are not color blind, but can in fact see one extra color, which humans cannot sense. The color is commonly referred to as "red," and though many have tried, it is ultimately impossible for us to imagine.
13.) A tortoise is a turtle, but a turtle is not a tortoise!
14. The patterns are arranged in ray-like markings and help the tortoise blend in with its environment.
15. A person's outer ear is shaped to help draw sounds in toward the outer ear, but turtles have no outer ear. They have thin flaps of skin covering internal ear bones. The skin flaps allow vibrations and low-frequency sounds in the ear canal — so the turtles can hear to some extent, but their hearing isn't sensitive.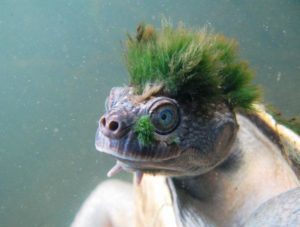 16. One of the adaptations common to the group is the ability to hold their breath for extended periods. Though some are capable of holding their breath for "only" 30 minutes, other turtles, in some circumstances, spend long periods of time underwater without breaching the surface to breathe.
17. Reptiles have traditionally been considered to be quite limited in their intelligence, but in tests, some reptiles, particularly some turtles, do respectably well. The wood turtle is widely believed to be one of the most intelligent turtles!
18. Most people don't realize this, but many turtles recognize the sight and sounds of their owners! In fact, many owners comment how their pets swim right up to the water surface to greet them when they walk in the room. You might not expect it, but your turtle may actually come to you when you call them!
19. If you scratch a tortoise's hind quarters, on its shell, they will shake their booty back and forth. It has not been determined whether or not they are enjoying the affection or if it is more of an annoyance… like being tickled can be.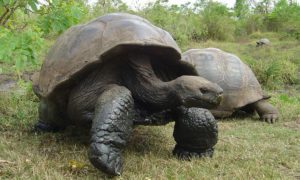 20. Turtles, tortoises, and other animal species can carry salmonella, but if you wash your hands after handling them then you're totally safe. I have worked with reptiles for decades and never once gotten salmonella. Just don't put your hands in your mouth after handling any reptile. I have actually gotten sick from the food we eat many times… never once from an animal.
There you have it. 20 fun facts about turtles. Be sure to comment below with more questions!